Queens Foreclosure Defense Lawyer
Protect Your Home & Future With Mortgage Defense in New York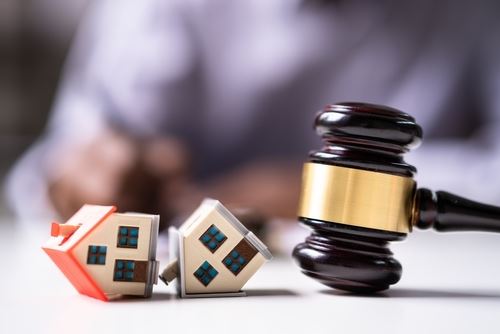 ​Sometimes unpaid debts can lead to serious, life-altering consequences. If you find yourself in a situation where you cannot pay your mortgage and are facing potential foreclosure, you need qualified legal help, fast.
At the Law Office of Seni Popat, our mission is to make people's lives better. One way we accomplish this is by helping people keep their homes. By working with our Queens foreclosure defense attorney, you can file for bankruptcy—an action that could prevent your lender from seizing your property, evicting you, and selling your home. Our team of foreclosure defense attorneys has helped countless individuals like you, struggling with the risk of losing their mortgaged property.
Take a look at our client testimonials and see why we are the most trusted foreclosure defense attorneys in all of Queens, NY, and beyond.
To start defense against a foreclosure, contact us online or call (718) 340-3385. Our foreclosure attorney in Queens is here for you. We have offices in Hicksville, Deer Park, and Brooklyn.
What Is Foreclosure Defense?
By definition, foreclosure is the legal process that allows a loan owner (the bank), or a lender to sell your mortgaged property when you are unable to make your payments. Hiring a foreclosure lawyer in such circumstances is critical for ensuring the best possible outcome for your case, and for protecting your home and your future.
Our foreclosure defense attorneys have years of combined experience and have helped to protect individuals from losing their mortgaged property, in the case that they are unable to consistently pay their mortgage payments.
Filing Bankruptcy to Stop Foreclosure
There are two types of bankruptcy that could prevent home foreclosure: Chapter 7 bankruptcy and Chapter 13 bankruptcy. Successfully applying for either of these forms of bankruptcy results in the issuing of an automatic stay, which means that all collection activities must stop. This includes the prevention of a lender foreclosing on your home.
How Does Bankruptcy Stop Foreclosure?
Under Chapter 7 bankruptcy, an automatic stay provides the borrower an opportunity to catch up on missed mortgage payments. However, failing to take care of the overdue payments can lead to the lender filing a motion to lift the stay. This action will enable the foreclosure to proceed.
Chapter 13 bankruptcy provides a more structured repayment program for debts. The individual's mortgage payments are included in the repayment plan and paid off over a period of three to five years. The monthly payment amounts will be determined by the person's level of income. As with Chapter 7 bankruptcy, failure to make payments can result in the lender lifting the stay and proceeding with the foreclosure.
How Long Do I Have to Respond to a Foreclosure Summons?
How you received the summons affects the length of time you have to respond to it. If it was delivered to you personally, you have 20 days to respond. If you received it another way and it was not delivered directly to you, then you have30 days to respond.
If you receive a notice, reach out to foreclosure defense attorneys in Queens near you as soon as possible. At the Law Office of Seni Popat, P.C. we can assist you in responding to the foreclosure summons.
How Do I Respond to a Foreclosure Summons?
For a judicial foreclosure, a lender will have three documents for the summons:
A complaint
A summons
A notice of lis pendens
To fight the foreclosure, you must file an answer to all claims made by the lender in the complaint. You may assert defenses or affirmative defenses in your answer. If you need assistance with a response to a complaint, reach out to our experienced foreclosure defense attorney in Queens -- we are prepared to guide you through every step of the way!
For a nonjudicial foreclosure, you will not receive a complaint or summons, nor will you have the ability to respond. You must fight it in court through a lawsuit.
How Can A Foreclosure Defense Attorney in Queens Help You?
Hiring a foreclosure attorney is essential for providing you with the legal guidance and support that you need during this critical time.
A foreclosure defense attorney can help you by:
Get Back On Track: A reputable attorney can help you get back on track with your payments.
Modify Payments: A foreclosure lawyer can help negotiate to lower your interest rate and loan payments via a loan and interest rate modification.
Help Against Bankruptcy: A reputable lawyer will help you avoid bankruptcy and a deficiency judgment.
Guide You: An experienced lawyer has a lot of knowledge to offer you. He or she will be able to provide you with the objective legal guidance that you need.
Help To Improve Your Credit Score: Your credit score may have taken a toll as a result of foreclosure. A reputable attorney will be able to help provide you with guidance and solutions to repair your credit score and get back on track.
Provide You With Legal Options: Having a lawyer by your side during this critical time is essential for providing you with legal options that you may otherwise be unaware of. One way that an attorney can assist you is by helping you pursue loss mitigation.
Help You File For Chapter 13 Bankruptcy: In the case that you run out of options for your case, your lawyer will be able to advise you and help you file for Chapter 13 Bankruptcy.
Is Bankruptcy the Right Option for You?
At the Law Office of Seni Popat, we let our clients know that filing for bankruptcy should be a last resort. Bankruptcy is not right for everyone, though it is the necessary option for many. Consult with our Queens bankruptcy lawyer to determine whether preventing foreclosure through bankruptcy is right for you.
Related Blogs
Call (718) 340-3385 to schedule your complimentary consultation with our caring legal team. Our foreclosure defense attorney in Queens is ready to help!
Reviews from real clients
In my time of need, he and his team was extremely professional. - Isaek E - via Google

Omg Seni is the TRUTH!!! - Deandra Lindor C. - via Google

Mr. Seni Popat and his team, at once, put me at ease, explicitly explaining and preparing me. - Former Client - via Google

Seni Popat and his firm made the entire process so smooth that my initial worries began to dissipate. - Daniel De Leon - via Google

Seni Popat was helpful, informative, knowledgeable and kind. - Sweet Face - via Google